Start a Photography Business – Double Your Income!
You can get EVERYTHING you need to start,
market, and run your own digital photography
business starting today! Just provide your own camera…
And best of all, you require absolutely…
NO Photography or Photo Editing Experience

NO Expensive equipment, and …

NO Prior Marketing knowledge

Because we teach you everything you need to know!
Keep reading to find out how you can tap into this lucrative
and highly profitable photography niche starting from scratch today!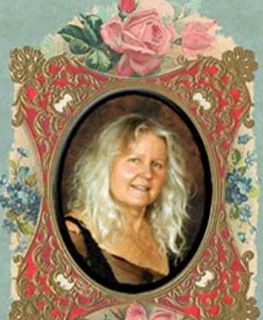 Dear Fellow Mom,
Of course you wish you had more time to spend with your kids?
… it's the most fundamental period of their development into adults,
and spending as much time as possible with them is absolutely priceless…"
… it's time that can't be bought back for any amount of money…
 
If Any Of These Statements Are True,
This Will Be The Most Important Letter You Ever Read:
1. You're frustrated because you're not making the kind of money you know you deserve from your regular job… you're working too hard, too long, and with too little financial return. You want to spend less time working, as well as have more time and money to spend with your friends, family and loved ones…
2. You want the freedom and lifestyle a well paying photography business can offer you… without having to have expensive equipment, photography skills, or marketing knowledge… in other words, you want a RELIABLE photography business WITHOUT any guesswork, uncertainty, and ambiguity…
3. You want the choice to work when you want, and how much you get paid… this gives you the freedom to spend as much time with your children as you want, and still afford to raise them in a VERY comfortable environment…
Here's why:
"You Can Have The Lifestyle, Freedom, And Income You Want
By Working As A Part Time Photographer…
Even If You Have NO Photography Experience,
NO Expensive Equipment, And NO Prior Marketing Skills
At All…"
Now you may be thinking. . . "how is that even possible?'

Most people think you need big expensive studios, high end cameras, and top notch marketing to get clients and a regular income… fortunately, that's far from the truth… But before we go on, let me introduce myself…

My name is Susha Shulenski… and I've been in the photography business for well over 8 years… and my husband, Stephen has worked as an insider among some of the biggest, multi-million dollar national studios since 1984 – the likes of Owen Mills, National Studio's, Portrait America, Captured Memories and others… as well as owned his own studio.
So Why Is This Important To YOU?
This is important because you're about to get YEARS worth of "insider" information on the highly lucrative "fantasy portrait" photography business… and then get an exact, step by step system to go out and start your own – with a cheap camera and a computer…
You see, photographers are a dime a dozen… they're out there chopping each others heads off for gigs and it's difficult to break into if you've never done it before…
But here's why what we're about to reveal is so unique: it's because you're going to be targeting moms with children, so you don't need ANY of that…
Most moms don't really care how high the resolution of the photos are, the exact perfect angles, the camera used, or other professional skills that can cost a fortune…
They simply want photos they'll treasure forever…
In a moment, I'll show you how YOU can make it happen for them… while making a fat and happy income doing it!  But first, check this out:
There's a GAPING hole for this market, that's. . .
begging to be filled… And I'm not just saying that…
Here's What The New York Times
Had To Say About It:

As you can see, there is potential to make HUGE profits in this niche…
and like one of our moms with camera members said. . .
 "Selling Fantasy Portraits Of Children To Their Parents Is
Like Taking Candy From A Baby"
So what exactly do you have to do?
It's simple…
Here's How It Works:
Although a digital SLR would be great all you really need to get started is a basic compact digital camera (even a decent phone camera might do the trick) If anyone tries to tell you that you can't create good images with a camera phone tell them to have a look at these 51 images (you will have to use your back button to return to this page) all of these incredible pictures were taken with a mobile phone.
1. Use the marketing kit and templates provided inside the Start A Photography Business Today (MomsWithCamera.com) kit and get your first clients… it's practically "done for you", ready for you to get clients IMMEDIATELY…
2. Snap a few pictures of your clients children (note: you can also target pet owners who think of their pets as their children or even target moms themselves for fantasy glamour portraits)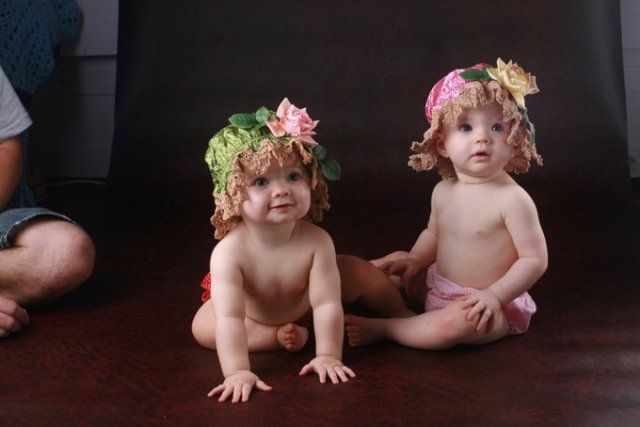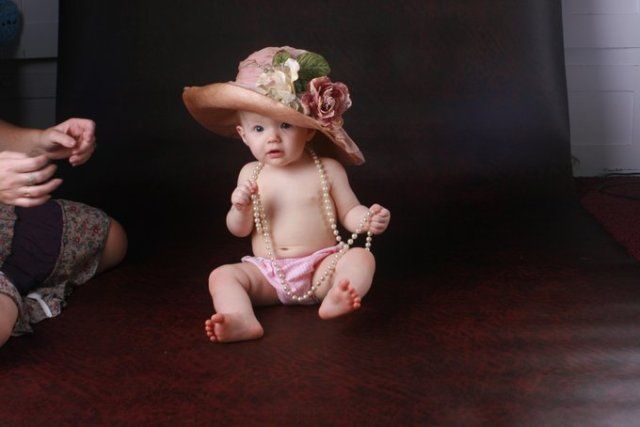 3. Do some simple editing with our "fantasy" backdrops, or better yet, have our team of MomsWithCamera.com photoshop artists do the editing for you and charge your client for the final product…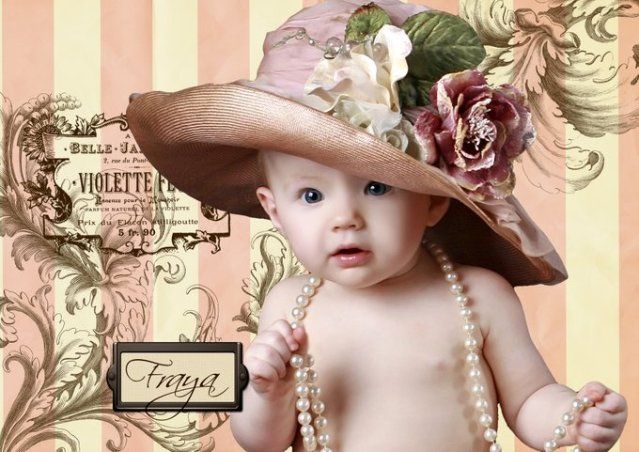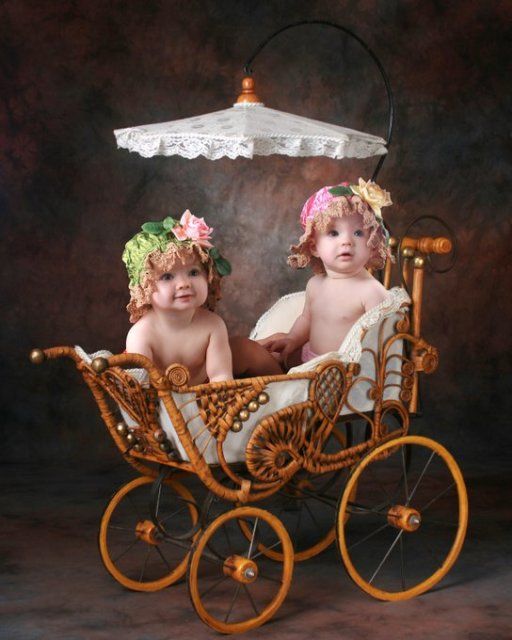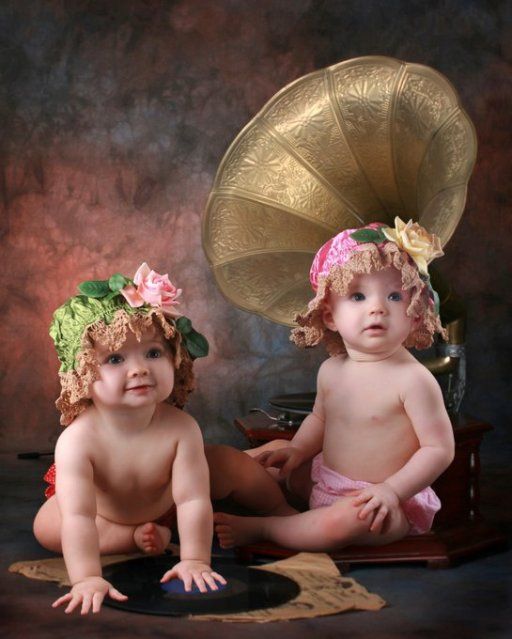 You Can Also Easily Create & Sell Fantasy Glamour Portraits of Adults Too!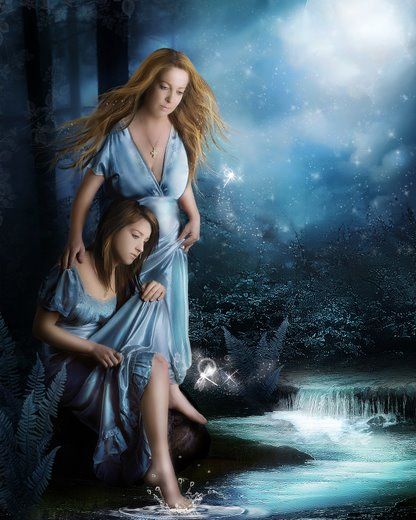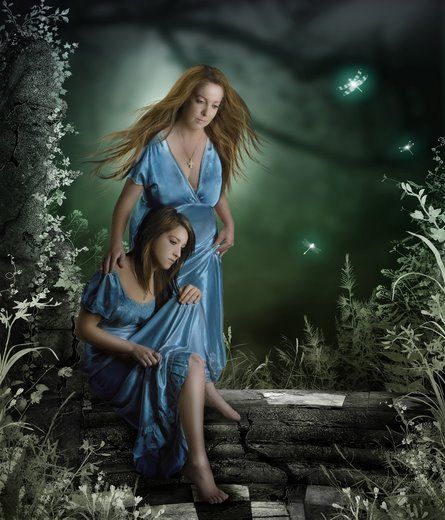 You'll be shown EXACTLY what to do each step of the way… no guesswork or complicated software knowledge is required! With your membership you also get to join us on monthly webinars for ongoing training and you get Steve's personal mobile phone number so you can call for private one on one coaching should you ever need it. Steve handles the training while I take care of the artistic enhancements / edits to your images. But the system Steve and I designed will answer most of your questions.
Simply by following all the directions in your Moms With Camera membership program…
You Can Get A Consistent, Reliable Income Stream
That's Flexible Around YOUR Schedule…
You can work whenever you want, IF you want!
Just imagine having no boss looking over your shoulder…
… the freedom to roll out of bed when you want and spend the day with your children and family…
… being able to enjoy your lifestyle with less frustration, more "peace of mind" (because you won't be relying on a single paycheck or your job) for your livelihood…
… having the means to provide the absolute BEST for your children… whether it's in education, entertainment, lifestyle… 
"Here's What You'll Get So You Can
Start Making Money IMMEDIATELY"
Your Monthly MWC membership gives you INSTANT ACCESS to comprehensive strategies on marketing your "fantasy portraits" photography business effectively… so as not to overwhelm you with information overload we send you the content in weekly bite size lessons… 
There are hundreds of parents waiting in your area right now who would Love to host a Portrait Party For You!
Inside, you'll get…
 1. All the resources and information you need, in an easy-to-understand process which makes your photography marketing systematic… you'll get the most powerful photography marketing tool on the planet plus the same marketing materials we use ourselves, swap our contact details out with your own, and immediately use them to start getting, and making money from clients.
 2. Although this information is geared for Moms who would like to make money taking fun pictures of children, you can also use it to target people who want "fantasy" portraits of pets or themselves and more (you'll discover all this for FREE – which may be more suitable if you're a male).
 3. If you do NOT want anything to do with the "editing" part, your membership allows you to hire us to do it for you at a small fee (you'll still make profits, just with less work!)
 4. Free digital fantasy backgrounds to practice on!
 5. A new issue of "Compact Digital Camera" Photography eMagazine each month!
 6. Our Studio phone number so you can call if you have any questions plus our personal cell phone numbers so you can call us if you need to get immediate help!
 7. You will find a new lesson inside your members area each week at
www.StartAPhotographyBusinessToday.com Yes this is an ongoing course
delivered as weekly lessons and a free monthly Question & Answer
webinar… not an ebook that leaves you with unanswered questions.
 8. Plus at www.MomsWithCamera.com you can upload any images you would like us to edit for you. If you make $500 per hour photographing would you mow your own lawn? It makes more sense to hire someone and pay them $50 to do it for you… same with your image editing. You can struggle doing it yourself or hire me and my team of digital artists to do it for you!
 You can spend hours doing your own image extractions and enhancements or we can turn any image you send us into a fantasy portrait for as little as $5 each.
 And that's it!
 All you need to do is follow a few simple instructions and you'll be on your way to earning big money in no time…
 … allowing you to enjoy your lifestyle without having to build up a huge network of clients or having to open up an expensive studio! And without spending hours on the computer learning photoshop.
But at the moment, you may be asking yourself…
How Much Can I Earn Creating "Fantasy 
Portraits Of People, Pets, and Children?"
Typically, you could earn in the ball park of roughly $500 per hour of photography… it doesn't take very long to snap a few good photos and do the editing (and remember, you can even outsource the editing stuff to us instead of spending hours and hours editing a session that only took 20 minutes to shoot)…
 But don't take my word for it… just take a look at how much Eve made doing this simple fantasy portrait and getting it printed on a canvas:
Below is a typical example of someone doing her first MWC session….
Recently a woman from New York told me that the only camera she owned was a Sony Cyber-shot and that it wouldn't be good enough for her to start earning. She had no other equipment and no prior experience before receiving her camera as a 2012 Christmas gift from her parents 3 months before she found us on the web. So I said. Eve,  lets try a test. Ask someone with a baby to let you take a few practice shots of her baby and give her the raw unedited images on a CD for free for helping you out. Then I told her to send me anyone of the images she took along with $25 and I would artistically enhanced the image, send it back to her along with instructions of how to sell the image. Eve followed my advice and offered the final image to her friend as a 16X20″' canvas print for $395.00
Here's the image that Eve took by placing her friends Baby
on a chair because she didn't have any professional tools. . . .  
Here is the same image after we enhanced and returned it to her! 
Eve Offered Her Client A Copy Of The Enhanced Portrait
Printed Onto A 16X20″ Canvas For $395.00 and to her surprised
the client wanted to order! Following my advice Eve wrote up her
order and then explained that there was a $25 s/h fee and explained how
she could have it come gallery wrapped, ready to hang with a clear
coat finish to protect it from dust and moisture for just an extra $50.00
The Customer Said Yes She Didn't Want To Have To Take Her Canvas To A Framer and Preferred If It Came Ready To Hang Straight Out Of The Box.
So She Wrote Eve A Check for $470.00 Eve's cost…. $25 for the Artistic Enhancement She Outsourced to us. $34 for the 16X20″ gallery wrap canvas print she outsourced to the lab I that referred her to and $19 for the photo lab to drop ship the canvas directly to her customer. Eve's total costs came to $78 which earned her a $392 profit on her very first try!
Your MWC Membership includes one free fantasy background each month as seen at: www.BabyPhotoBackdrops.com as some of our members like to do their own edits. As a member you can outsource your artistic enhancements to us for only $10 per image which will give you more time to yourself to use however you want. Most photographers try to do it all themselves, without a mentor to guide them, without a coach to motivate them, without a team of digital artists who will turn each any every one of the images they take into fantasy images that people buy like crazy!
But, not you! You can have dozens of other people volunteering to host a MWC Portrait Party in their homes. Imagine, you take your camera and go meet up with several moms in someone's home next Saturday afternoon. You spend the next 4 – 5 hours taking snapshots of their children. You end up photographing 10 different babies and two slightly older children between the ages of 3 and 12. You go home and spend an hour transferring the images to your computer and selecting the best 5 shots of each child. You create 12 new folders on your desktop, one for each session you photographed and place the 5 images you selected of each child into the proper folder. You then take another 30 seconds to zip up the folders and have your computer upload your images to your private MCW back-office and you are finished.
You get to spend the rest of the week with your loved ones and take time out  of your busy schedule to pamper yourself knowing that you have another portrait party to shoot next Saturday. This is your business and you decided you only want to work two days a week. So you shoot on Saturdays and show the images the following Sunday.
On your first Sunday you take your lap top which you have already downloaded your finished images to and have a blast showing your fantasy portraits to the parents. But you don't follow the proven MWC sales presentation.  So instead of making $8000 – $10,000 like you could have you do a very stupid thing that many newcomers to photography make. You offer to take all 12 to 15 fantasy portraits of the first parents child and burn then onto a CD or put them on a $5 USB Stick and you sell the digital negatives for $199 telling the customer that they can take their CD to any one hour photo lab and get whatever they want printed  in any size they like for just a few cents per image because paper and ink is cheap but the image printed on the paper is priceless!
Well now you just stuck your foot into your mouth. You have to offer the same deal to everyone. You end up selling each parent their digital negatives. 12 sets x 199 each = $2,388.00 But out of that you have to pay for your edits, pay for gas, and each CD costs you .50/cents each. So you only made a little over $1700 from that party.
So you go home and read over the MWC sales presentation and watch the training video on selling portrait packages again and on the following Sunday you double or even triple your profits because instead of winging it, you followed the simple, proven MWC system instead!
Now it's illegal for us to claim you will produce a similar income. That depends on factors outside of our control. What we can guarantee you is to teach you the same system that works for us and many others. Then its entirely up to you as to what you do with it. But both Susha and I will be here to answer your questions on our live conference calls and webinars. There is also a members support desk and an instant chat feature inside of your members area so you can get the help you need, when you need it.
You'll Be Taken By The Hand And Shown Exactly
What To Do, Step-By-Step, Until You Succeed!
But it won't happen totally on its own…
 This isn't one of those shady "biz opps" floating around on the internet promising thousands of dollars for little or no work…
 You'll need to put in a little time to learn the material and go through the training videos and other materials… this can take studying and practising 4 to 5 hours a week for the first month   or a little longer if your schedule is hectic.
 Once that's done, you can go out and begin getting your clients… remember, we're giving you not just a "course"…
 … but an entire BUSINESS that would otherwise cost thousands of dollars to start from scratch. And not only that, you're getting invaluable information on exactly where to start, what to avoid, and what to do each step of the way…
 Once you know everything through a little time and practice, you'll want to repeat the process until your income grows large enough that you don't feel like creating
any more.
 And, if you're willing to do that, (to spend a few hours to start creating the life of your dreams)…
 … if you'll try something new — you'll find it to be …
So By Now You're Probably Wondering …
… the closest thing to an exact science
that has ever existed for making a serious,
life changing income through photography..



  This Is Going To Cost A Fortune Right?
 Before we even get to the price for this invaluable "Business in a box", let's talk about the benefits you'll receive…
  You'll have the freedom to work WHEN you want… and have massive control over how much you get paid…
  You'll have more time to spend with your family, friends, and loved ones…
 There's absolutely no guesswork required… simply "plug and play" the "Start A Photography Business Today – MomsWithCamera system and hit the road!
This program teaches you everything you need to know… AND gives you all the resources you need to start making jaw dropping amounts of money – even if you only work in your spare time.
What is that worth? What is it worth to have an "on tap" stream of income… not having to worry about whether you'll be out of a job tomorrow or making ends meet with a regular 9-5…
 What is it worth to give your family the lifestyle most only dream about?
 Well, It's Not Going To Cost You $10,000… Even Though That Would Be A Fair Starting Point For A "Plug And Play" Franchise…
It's not going to cost you anywhere near that… not $5000, not even $1000…
Since I've only just launched this membership program, you can join for an initial fee of just $39.95 for the first month. 
From there, you have the option of paying a monthly fee to have access to ongoing help, support, coaching and a new digital backdrop each month. Seeing how we charge $29.95 for just one digital backdrop at: www.BabyPhotoBackdrop.com it's really sweet deal for you!
This will give you EVERYTHING you need to set up and start running your fantasy portraits photography business… no hidden costs, no fine print, no surprises.
And if you feel you already have enough information, resources, and help, it's VERY easy to cancel… you won't have to do the run around or go through complicated procedures. Simply contact us and you'll stop being billed monthly immediately!
But I'm not done yet…
As you may know, there are loads of scammers out there who will promise anything to make a buck. I assure you this is a VERY limited, lucrative, and rare business opportunity.
FREE 3 Day Trial!
That's Why I'm Willing To Back It Up With A FULL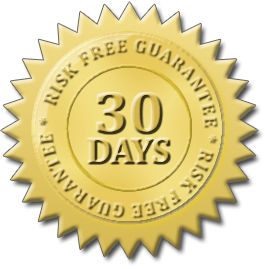 30 Day, 100% Money Back Guarantee…
Take the Start A Photography Business membership program for a full 30 day "test drive" today…
Go through the training videos and documents… use the "done for you" marketing gear to get your first clients… snap a few photos and make some money…
If 1 month from now, you're not absolutely convinced this is one of the easiest ways to make a LOT of money in minimum time… the most flexible and fun "jobs" out there… then contact me and I'll give you a FULL refund – with no hoops to jump through and no questions asked. And we'll still be friends!
We know you'll be absolutely THRILLED with the results.
You Pay nothing today… Because We Offer a Free 3 Day Trial Before You Pay Anything!
Then after the 3 Day trial period you Take it for a risk free, 30 day test drive today, while it's still fresh on your mind. 
"Start A Photography Business Today With A 100% Risk Free Investment of just $39.95"
YES! I'm ready to get INSTANT access to all the training and resources I need to get, retain, and make serious money from clients right away… I know that there are other "courses" out there, but they don't contain anywhere NEAR the amount of material I'll get with my membership… the "done for you" marketing materials… and simple, step by step instruction that the "Start A Photography Business Today" membership provides…
YES! I know that if I'm not making the kind of money I want… or simply don't like the photography business for ANY reason at all… I'm covered by your 30 day, 100% money back guarantee – it will be prompt, with no hassles and no questions asked… there is absolutely no risk at all!
YES! I'm ready to take full control over my income and lifestyle… I wish to spend more time with my friends, family, and doing things I enjoy instead of worrying about the next paycheck, or if I'll have a job tomorrow…
On that basis, give me instant access to the Start A Photography Business membership today for free, then after the free 3 day trial a measly payment of just $39.95… and additional monthly payments of $27 (which can be cancelled at ANY time with ease)…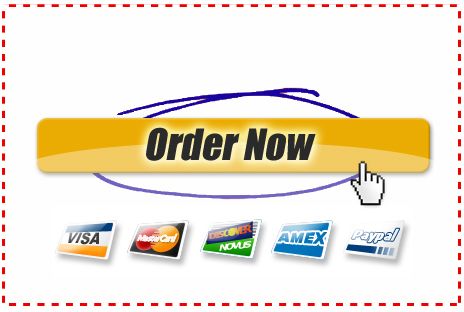 On checkout, you'll simply make payment and be emailed your
membership details… from there, you can log in, download what
you need, and start making money almost immediately!
To your success,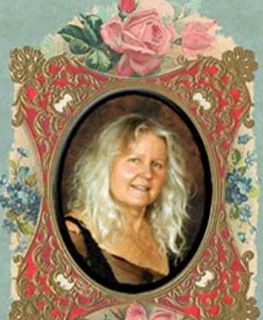 Susha Shulenski
P.S. Remember, this is NOT just a training program… it's quite literally an entire franchise – you're getting all the marketing material and information you need to go out there and get clients almost immediately.. you can start earning an income in your spare time and earn as much as you want to! Just imagine having the freedom to enjoy life more while working less… that's what owning your own highly successful photography business is about!
Click here to get INSTANT ACCESS to the Start A Photography Business membership program…
P.P.S. Still skeptical? I completely understand… you probably don't know me, and you're not sure if this is what you're looking for. That's why I'm backing up my offer with a completely risk free, 30 day money back guarantee… and if you're not absolutely thrilled at the kind of money you can make (while having loads of fun)… if you're not overjoyed by the thought of being able to spend more time with your friends and family, doing things you enjoy… then simply contact me for a prompt, no hassles, no questions asked refund!
Start A Photography Business Today. Take the Moms With Camera membership for a risk free,
30 day "test drive" today…
The fine print: We can't promise you any specific income as that depends on what you do or do not do but we can tell you this much now… most of our members only earn an extra $200 – $500 per week because they only put in a small effort and treat this more as a spare-time income producing hobby than a business.  However, it is very possible to average over $500 per hour of photography by operating this like the real business it it. When you join us you will become a "Fly on the Wall" of our studio. With our handy Flip video camera we will take you behind the scenes, on location by filming ourselves at work so you get to see real live video proof that what we teach really works. These are not scripted, Hollywood productions. They are not made for entertainment. They are simple, quick behind the scenes footage of us making money by creating fantasy portraits. You will learn everything we do to average over $500 per hour that we photograph. Discover simple methods to get all the business you can handle. Or take it easy and use this in your spare time only for some extra cash. We normally charge at least $495.00 at Moms With Camera to become a MWC Member  but we decided to start this blog here and price it so ridiculously low that anyone with a compact digital camera can afford to get started today. This is a time-sensitive, limited special offer. Take advantage of it now, before we come back to our senses and close our membership doors on such a crazy low start-up investment. In additional to seeing how ridiculously simple it is to earn a fantastic income creating easy to make fantasy portraits, you will also (just in case you want to make it harder on yourself by doing your own edits instead of having us do it all for you) receive a new digital background each month as we also own Digital Fantasy Backgrounds and Baby Photo Backdrops. And, in addition to teaching you how to photograph babies MWC style, you will also learn how develop fantasy portrait niches for all age groups including the very lucrative pet photography market)  Unlike the Internet Marketing Gurus who make their real income selling "How To Get Rich" on the internet programs for hundreds, even thousands of dollars, we make most of our money from actually doing what we teach. If you are looking for a Pie-In-The-Sky hide behind your computer, get rich quick internet marketing opportunity stop reading right now because this is a real honest business that you will be proud of and it requires you to turn the computer off and photograph people in person (or train and hire others to take the pictures for you) so even through you can earn a dream income with it can't all be done from sitting behind a computer. You will have to pick up a camera and start clicking the shutter in addition to using your computer as a tool to both create your final images and help market yourself.